Author: Fabio - Post Category: Uncategorized - Date:March 14, 2020
Living in the UK during the COVID-19
Update 7 May 2020 | Over 30,615 Deaths As of 5pm on 6 May, of those who tested positive for coronavirus in the UK, 30,615 have died Update 6 May 2020 | 30,076 deaths, 649 in the last 24 hours. Are fools ruling this Country? With the highest death toll in Europe, with no sign
Update 7 May 2020 | Over 30,615 Deaths
As of 5pm on 6 May, of those who tested positive for coronavirus in the UK, 30,615 have died
Update 6 May 2020 | 30,076 deaths, 649 in the last 24 hours. Are fools ruling this Country?
With the highest death toll in Europe, with no sign of a curve flattening, no sign of things getting better, the Conservative governments looks at easing the lock-down to imitate Italy that went under real lock-down weeks before the UK.
Update 6 May | the UK wins! highest death toll in Europe "Over 29.000" but Government insists, it's too early to compare
Update 5 May 2020 | 29,427 Deaths
We continue to see evidence flattening the pick of this virus..
Update 30 April 2020 | We are getting there.. 26,711 Deaths – only 674 in 24 hours
Update 27 April 2020 | Sorry, I got the virus and survived – but we are making progresses 21,092 People died
We are on the brick to achieve our mission. Protect the NHS??
Update 26 April 2020 | The plan is working.. 20.732 deaths, 413 deaths only in the past 24 h
The plan is working…only 20.732 people died. We will beat Italy in no time.
Update 20 April 2020| 16509 Deaths – 449 in the last 24 h – We are making progress
How exactly are we making progress if the death toll is rising like hell?
Update 16 April 2020 | 13,729 Deaths in the UK – Gov advise: Keep social distancing, restrictions are working..
early relaxation any of the measure will damage the public health and the "economy". Lock-down at least for the next three weeks.
Update 12 April 2020 | Boris Jonson, I did it. The British "super PM" leaves hospital still alive and with super powers. +10.000 deaths in the UK
It seems a fake news to me, but hey! who am I to judge?
In 12 days the PM got sick with covid-19, went to hospital and survived while we are reaching the highest death toll in Europe. Are NHS treatments working only for you and the prince?
We will defeat it.
In the mean time for the rest of the population, the death toll rises to 10.000 (fake numbers as the government admits, the death toll is much higher)
Update 9 April 2020 | More lock down
The death toll is rising so we extend the lock down.
Update 8 April 2020 | Over 7000 Deaths in hospital, 938 in a single day.
We need more strict lock down measures, UK has 7000 deaths in hospital, 938 people passed away in the last 24 hours. (In less than a month the dead toll will be 3 times more but, hey! we will relax the lock down)
Update 7 April 2020 | Good spirit, Fake it until they believe it.
He seems unwell, or he seems not? Anyway, I will fake it until you believe it. And next week I'll come back saying, we will defeat the virus.
Update 6 April 2020 | Boris Jonson in Intensive Care
True or False? The government says that the PM is now in intensive care. The best treatments to those who have systematically cut NHS funds in the past years.
Update 1 April 2020 | 563 Deaths in 24 hours.
The death toll is rising and the NHS isn't saving lives.
Update 31/March/2020 | the UK recorded the youngest death by covid-19: A 19 Years old Italian man dies in London.
Clearly, he is an Italian! And guess what, the nhs did nothing to save it's life. I hope not to get sick because I know how the NHS works. Do nothing until things are critical. But for Luca Di Nicola, 19 years old it was to late. The NHS tested Luca after he died.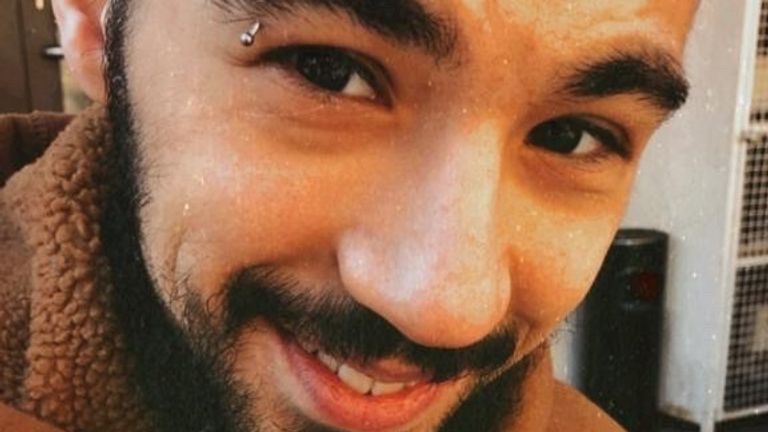 While young people dies in the UK, Prince carlo, seems safe. He clearly has access to the best treatments and an immediate response from his GP , not like what happened to Luca.
We will see also BoJo recover magically while in the mean time hundreds of people die.
UPDATE 30/March/2020 | Prince Carlo 71 years old survives to covid-19
Fake or not it seems that Prince Carlo is safe and out of self-isolation despite he was tested positive to covid-19, just a few days ago, the 71 years old man survived magically.
UPDATE 29/March/2020
The British Government miss the European deadline to procure ventilators.
Wow! That is pure efficiency. We all know that "sorry, i didn't see your email, it ended up in my spam folder somehow" it's a plain simple excuse most of the time. And this time it makes no exceptions.
The spam folder works with contacts not in your list, it's unlikely that the Prime Minister had a spam filter that moves the emails coming from an institutional body like the EU in the spam folder. They won't go in your spam folder even if you have removed the European union from your contacts list. And it's unlikely you did that PM since we are actually still part of the EU during the transition period.
Did you just lie to the entire country again?
The prime minister had the chance to procure ventilators thanks to the European union but he missed it. It's unbelievable. He is running the country into a pandemic disaster.
We know that BoJo has a keen attitude to lies, but this time it's quite big and terrible.
Boris Jonson Positive to Covid-19 – uk lockdown up to six months
UPDATE 27/March/2020 – Shop safe.
Tesco, Are you stupid or what? This the clearest sign of ignorance and stupidity ever. Look at their advertisement to tell people to shop safe. People are in a queue, clearly placing their hands on a trolley all the time long then, only when they walk inside, they find a cleaning station!!
So, you placed the cleaning station inside the store while people have been on a queue with their trolley outside, touching them without being able to clean the trolley? That explains why the virus is spreading so fast also in the UK. You are dirty even when you try to be clean.
Update 26/March/2020 – Prince Carlo Test Positive to Covid-19 | Where did you get a test kit?
It seems a fake news to me but Prince carlo tested positive to covid-19 while nobody in the NHS has access to test kits the prince clearly has different channels and figured out that he has the virus immediately after showing the first mild symptoms.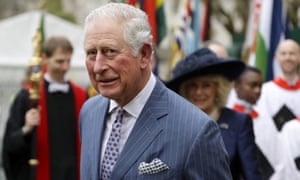 Anger over Prince Charles's Covid-19 test is a warning sign of divisions to come. Some medical staff are making the agonising decision to live apart from pregnant partners, while teachers caring for key workers' children shove work clothes in the wash at the end of the day and try not to think about what could be lingering on them. Yet still key workers can't get tested – even when they start showing symptoms – to confirm whether they pose a risk, either to those they help or to their own families. For now, precious laboratory time is reserved for those sick enough to come into hospital. No wonder some were furious, then, when it emerged that Prince Charles had been tested despite suffering from what's said to be only a mild case of coronavirus. Buckingham Palace insists it was done for sound clinical reasons, and even if it wasn't, one princely test makes no practical difference to the ability of hundreds of thousands of key workers to get one.

The Guardian
Update 23/03/2020 # StayAtHome!
The Prime Minister has finally raised is head from the sand and just last week has announced that it's now time to implement strict measures. He started with the closure of schools, pubs and none essential shops a couple of days ago, and ended today implementing strict measures. With his latest announcement you must #StayAtHome.
Update 16/03/2020
Now, while the PM in the UK is updating the country about the new measures, like suggesting people to work from home, pubs, cinemas and theaters closures..
Supermarkets faces high demand of online traffic with Britons busy in panic buying and therefore, online shops like Ocado have implemented online queue to let customers purchase food and placed restriction of the amount of items you can buy
On the other side, the national shop Tesco has all delivery slots booked for almost the next 10 days
While of 18 products of Toilet paper that the store used to stock, only one is left, with a only 2 pieces per order allowed
Despite what news papers, the government and the royal family wants people to think, it's no longer the time of the famous slogan "keep calm and carry on".
Learn from others isn't that bad. Italy, my home country, is being locked down due to the covid-19 killer virus.
😷 Most of the country is under quarantine now.
Other European countries like Germany, France, Spain, Norway are about to take the same medical and political approach to contain the virus.
🛩 So, why the government in the UK is failing even to check people at the airport? We did the same mistake and look at how the virus spread fast.
⏳ The covid-19 pandemic won't keep calm and wash our hands isn't enough to delay its spread.
💀Surely the NHS has no resources to face massive health care needs and most people in the UK will get infected and die if measures are not in place asap to contain the virus.
Wake-up UK, please!
Vaccine researcher from the Jenner Institute in Oxford:
Giacomo Gorini, spent three years at the national institute of America's health in Washington, collaborated with Cambridge, then arrived in at the Oxford University as researcher last September 2018.
The Italian researcher is now working at the Jenner Insitute in Oxford to find a vaccine to defeat the covid-19.
In this interview for his home town newspaper he was asked:
How do you judge the situation in the UK?
His response was along these lines:
" Mistakes are being done similarly to those happened in Italy. Actually, up to today, the British government is doing even less because it's is limiting to impose on those who have travelled to countries where the risk of infection was high to voluntarily self-isolate. There are no precautions in place to make sure citizen respect the self-isolation. It's a mistake. At this stage, we don't need a un-efficient approach. "
#covid19uk
📺
The Prime minister just yesterday said:
" We have done what can be done to contain the disease that now is a global pandemic. "

The truth is that the UK government has done nothing but tell people to wash their hands. Schools are still open and people are still free to go around spreading the virus to your loved ones.
He also said: "Many families will lose loved ones before the time. "
Surely doing nothing will kill thousands of people. That's the approach the UK government has taken to face the pandemic so far.
Keep the numbers low by not testing people for the covid-19 infection and keep businesses, schools open just to avoid to get people bored to stay at home isn't a strategy that will pay in the long run.
Avoid testing people surely makes the UK appear healthy compared with other European countries but just because to hire your head in the sand it doesn't mean that the threat is no longer there.
They signed off the death of 400.000 citizens if the confirmed victims are around 1%, 40.000 people will die.
NHS & COVID-19
The NHS is unable to face a pandemic and the truth is that their advice is:
wash your hands and don't call us if you are sick. Stay at home until the disease magically disappear or you get worse at a point that we definitely won't be able to do anything for you except that watch you die.
All over the globe countries are taking serious measures and they are working together to face this pandemic. From Italy to France, Norway, Ireland, Netherlands to USA and China (where all started).
Every country and people are doing everything possible to delay the spread of the covid-19 but not the UK.
An Italian mum's of three living since years in the UK has got the following answers from Britons regarding the pandemic:
The Media are exaggerating, making the situation bigger than it actually is.
Damn, how many cases do you have in Italy?
It's just flu.
It only affects elderly and people with existing health conditions
the WHO has declared the pandemic because in Italy there are many cases. Look at ours, they are not much.
Wash our hands many times a day is enough
If schools close what we do with our kids at home?
If schools close who is going to look after them and how can we go to work?
Her kids went to school with kids who have been sick for days and their mum and children were not tested for the covid-19 at all from the NHS.
Source here.
I can't believe that these are most of your concerns and opinions. The lack of cases in the UK is only due to the lack of checks that the NHS is carrying on.
When you get sick the NHS clearly tells you not to call them or go to the doctor, just stay at home. Surely you should stay at home much before you realize you got sick because after that you contracted the virus you have probably infected many people already.
UK ACT NOW PETITIONS
Luckily, despite many Britons are proud of being known for their "stiff upper lip", many more do not trust the government and its "do nothing" phase so they have started three petitions that I am happy to sign and share with you below:
What are the NHS advises:
COVID-19 is a new illness that can affect your lungs and airways. It's caused by a virus called coronavirus.
These pages are for the public. There is coronavirus information for health professionals on the NHS England website.
Stay at home if you have coronavirus symptoms
Stay at home for 7 days if you have either:
a high temperature
a new, continuous cough
Do not go to a GP surgery, pharmacy or hospital.
You do not need to contact 111 to tell them you're staying at home.
Read our advice about staying at home.
Use the NHS 111 online coronavirus service if:
you feel you cannot cope with your symptoms at home
your condition gets worse
your symptoms do not get better after 7 days
Use the 111 coronavirus service
Only call 111 if you cannot get help online.
How coronavirus is spread
Because it's a new illness, we do not know exactly how coronavirus spreads from person to person.
Similar viruses are spread in cough droplets.
It's very unlikely it can be spread through things like packages or food.
How to avoid catching or spreading coronavirus
Do
wash your hands with soap and water often – do this for at least 20 seconds
always wash your hands when you get home or into work
use hand sanitiser gel if soap and water are not available
cover your mouth and nose with a tissue or your sleeve (not your hands) when you cough or sneeze
put used tissues in the bin immediately and wash your hands afterwards
try to avoid close contact with people who are unwell
Don't
do not touch your eyes, nose or mouth if your hands are not clean
The Government Action Plan:
The plan has 4 phases but so far we are still in the first phase, do nothing.
The next phase will be closing businesses and schools but it seems far from the government mind to act immediately as many countries have already done to avoid losing people.
https://www.gov.uk/government/publications/coronavirus-action-plan/coronavirus-action-plan-a-guide-to-what-you-can-expect-across-the-uk
As a bilingual citizen, I realize that I have an advantage because I understand information and protocols in two languages, English, the international one and Italian, my native language. Italy that is experiencing first in Europe the spread of the coronavirus, known as covid-19.
So, I highly recommend visiting the website of the Italian's Ministery of Health using google translator.
There you will be able to find out lots of useful details for your own safety. Information that the British government is hiding from the public, firstly avoiding to make the required checks for the virus on the population just to keep the numbers about the infected population down.
Make sure to keep your self constantly informed with the updates and directions released by the World Health Organization: https://www.who.int/emergencies/diseases/novel-coronavirus-2019
Dear fellow British citizens, please self inform and be responsible, as the history has sadly proved how rarely governments protect people, less we can trust the blondie conservative who follows the lead of his buddy, the American president of toupees DT.
_______________________________________________________________________________
👑This article is written in collaboration with Serena Pecci.👑